Chamber Leadership Scholarship
Scholarship applications are now available!
Application Deadline: April 28, 2023
The Claremore Chamber of Commerce Leadership Scholarship Program is designed to offer Claremore area students and adults seeking post secondary educational and career tech/trade school training a one-time $500 scholarship award to help further their educational goals. The Chamber is pleased to be able to invest in the future quality of life for our citizens and community.
ELIGIBILITY REQUIREMENTS
High School Seniors within the 74017, 74018 or 74019 zip code designation.
Graduates of high schools or current residents within the designated zip codes enrolled in Oklahoma colleges and universities
Career tech/trade school students (any age and a resident of designated zip codes) who do not qualify for the 13th year program.
Residents of designated zip codes who plan to attend a two- or four-year accredited Oklahoma college, university, or career tech/trade school during the next school year.
HOW TO APPLY
Applications can be obtained through area high school counselors, the Rogers State University admissions office, Northeast Tech Student Services (South Campus), the Claremore Chamber of Commerce office, or online at www.claremore.org.
Complete the application
Enclose/attach references
Enclose/attach essay
HOW SCHOLARSHIP RECIPIENTS ARE SELECTED
Scholarships are not based solely on academic performance, but demonstration of special talents, leadership, and/or community service.
Demonstration of special talent could include placement in a state or national student organization, e.g. debate, music, FBLA, VICA, etc.
Demonstration of leadership could be holding an office in a student organization, developing a project, or actual job experience.
Demonstration of community service could be volunteer work in a community project through school, club, church, or employer.
Demonstrating the desire to continue/begin education at the same time of being employed (full or part time).
Secondary criteria for selection will be financial need, overall grade point average, and career goals.
The Chamber Leadership Scholarship Committee will review all applications and determine awards. All decisions by the scholarship committee are final. Applications are numbered upon receipt so that they may be reviewed anonymously. Applications are also ranked in aforementioned areas and discussion and selection are based on the top ranking applicants. The Committee retains the right to hold interviews for final selection. Scholarship money will be dispersed upon receipt of proof of enrollment for the fall semester at any accredited Oklahoma educational institution (which must be submitted by September 4, 2021) in order to receive scholarship. To be fully considered for a Leadership Scholarship from the Claremore Area Chamber of Commerce all applicants must attach all of the following documents:
Completed application
Educational letter of recommendation
Employer letter of recommendation (if applicable)
Community organization letter of recommendation
Applicant essay
Mail completed application and all attachments by April 28, 2023, to:
Leadership Scholarship Committee
Claremore Area Chamber of Commerce; 419 W Will Rogers Blvd.; Claremore, OK 74017
2023 Scholarship Sponsors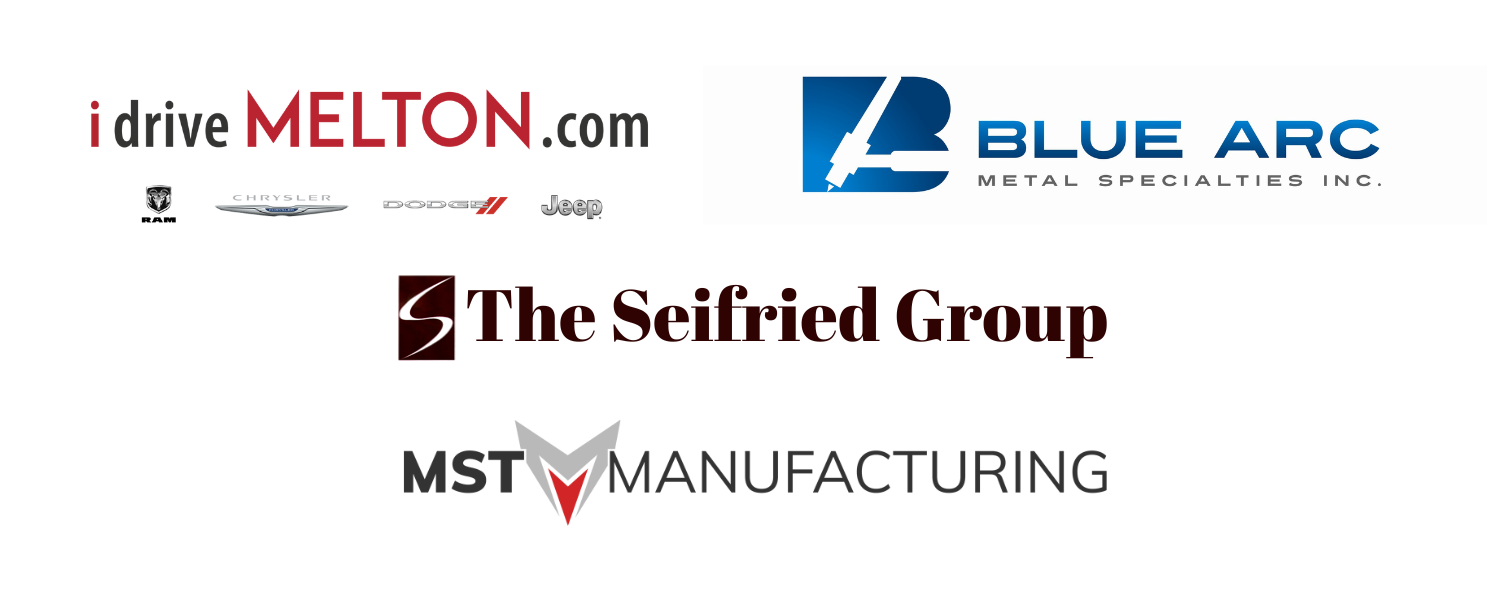 2023 Scholarship Partners